"We all, with unveiled face, beholding as in a mirror the glory of the Lord are being transformed into the same image from glory to glory…"~ 2 Cor 3:18
Coming together from all local Aglow groups across the whole European English Aglow to be transformed in God's presence
– we go from glory to glory!
Join the glory and bring a friend.
Online registration now closed
Main Speaker: Allison Bown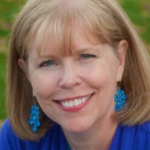 Allison has been connected to Aglow for over 20 years, first with Aglow Prison Ministry in Leadership Development and recent ly, as a regular speaker at Aglow conferences in the U.S. and Europe. She also works with a wide variety of churches and ministries around the world who are exploring what it means to be a new creation in Christ.
Known best for her joy, laugher and practical applications of expansive truth, Allison is both a teacher and trainer, specializing in prophetic wisdom and deep personal connection with God. Jane Hansen-Hoyt, describes Allison as "a brilliant guide on a whole new journey of a living relationship with God that is vibrant, fresh, utterly delightful and exceedingly purposeful."
Since 2010, Allison has worked full time with Graham Cooke, Author and Consultant.  They developed The Warrior Class, a variety of training initiatives and in 2017, Allison became Graham's creative partner at Brilliant Perspectives. Together, they craft the vision, content and training for Brilliant TV – a new virtual community of warriors, champions and game-changers. Graham considers her to be a brilliant trainer who radiates the presence and heart of Father God.
Allison is the author of 'Joyful Intentionality: A Passionate Life on Purpose' and the soon to be released book on identity, 'The Image God Sees'. She has also collaborated with Graham on the 'Letters From God' series.
After attending school in Germany and working full time in Belgium, Allison moved to California, where she and her husband Randy now live for nearly 33 years.
Praise & Worship: @BG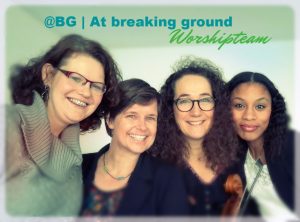 Birthed at EEA, @BG (at Breaking Ground) will serve at the 2018 conference to raise a fresh and authentic worship sound, leading the whole conference to blend voices in hearty praise. Be ready to boldly approach the throne of God, as one, breaking new ground in Christ, the Holy Spirit leading us deep into the heart of the Father, as we proclaim the Jesus-Truth, whole-heartedly!
Host: Carolyn Jones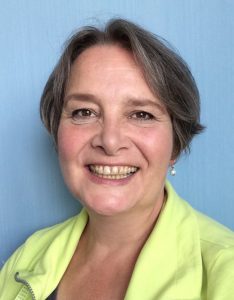 As European English Aglow's Director, Carolyn oversees     English-speaking Aglow groups dotted across several European nations. Being part of what the Lord is doing in people's lives has always excited her. Seeing people connect with the Lord and be transformed by Him is her greatest thrill and her goal. Hosting the conference, Carolyn will steer us through the many moments when the Lord speaks and ministers and moves us.
---
Arrangements & Prices
Prices are per person in euros and include accommodation (except arrangement D), meals, coffee/tea and conference fee:
A: single occupancy, with bathroom ensuite €245
B: 2 pers. occupancy, with bathroom ensuite €225 p.p.
C: 3-4 pers. occupancy   €210 p.p. Fully Booked
D: Saturday day guest  €135 p.p.
Early-bird discount is no longer available.
---
Conference schedule
FRIDAY MARCH 16TH 2018
Reception opens: 14.00
Opening session: 16.00
 SATURDAY 17TH MARCH 2018
Day guests arrival 8.00
First session Saturday: 9:30
Last session Saturday: ends at 22.00
SUNDAY 18TH MARCH 2018
Final session closes at 12:30
Lunch 13.00
Departure after lunch
* full programme on arrival
REGISTER EARLY AND GET THE ROOM OF YOUR CHOICE.
Payment
BANK TRANSFER INFORMATION
Stichting European English Aglow
Beethovenlaan 44
Leidschendam
The Netherlands
IBAN: NL20INGB0007299395,
BIC: INGBNL2A
Your registration is only confirmed  on receipt of payment.
Cancellation fee € 15. No refunds after 1st March 2018
Last cancellation date:  1st March 2018.