Events
Watchmen On the Wall seminar, Eindhoven
14-15 June 
Highlights from one of our Spring Conferences
Watchmen On the Wall
Open seminar – men welcome!

14 – 15 June 2019  
Trinity Church, De Pracht 1, Waalre (Eindhoven), NL
Registration € 27,50 per person

          



                 Sorry!    REGISTRATION NOW CLOSED
Are you aware of the current impact our global society has upon Israel and, in turn, how Israel directly effects world events?  Can you answer what it means to "stand with Israel?" What is legitimate criticism and what is biased judgment of Israel? Attend an Aglow International "Watchmen on the Wall" seminar and you can answer "YES!" to these questions.
Become an effective intercessor and an articulate spokesperson for Israel.
The Watchmen On The Wall seminar is designed to educate and equip believers by providing them with a Biblical framework for understanding and accurately communicating issues regarding Israel: past and present.
Each of the five sessions in the 2-day seminar present power points that are interspersed with captivating video clips bringing to life pertinent information, written by seasoned Christian leaders.
On completeion of the seminar, participants have an opportunity to  be commissioned as a Watchman On the Wall in Israel during Aglow's annual tour.

SCHEDULE:   Fri 14 June  19.30 – 21.30 hrs   Sat  15 June  9.30 – 17.00 hrs  
Simple lunch provided on Saturday.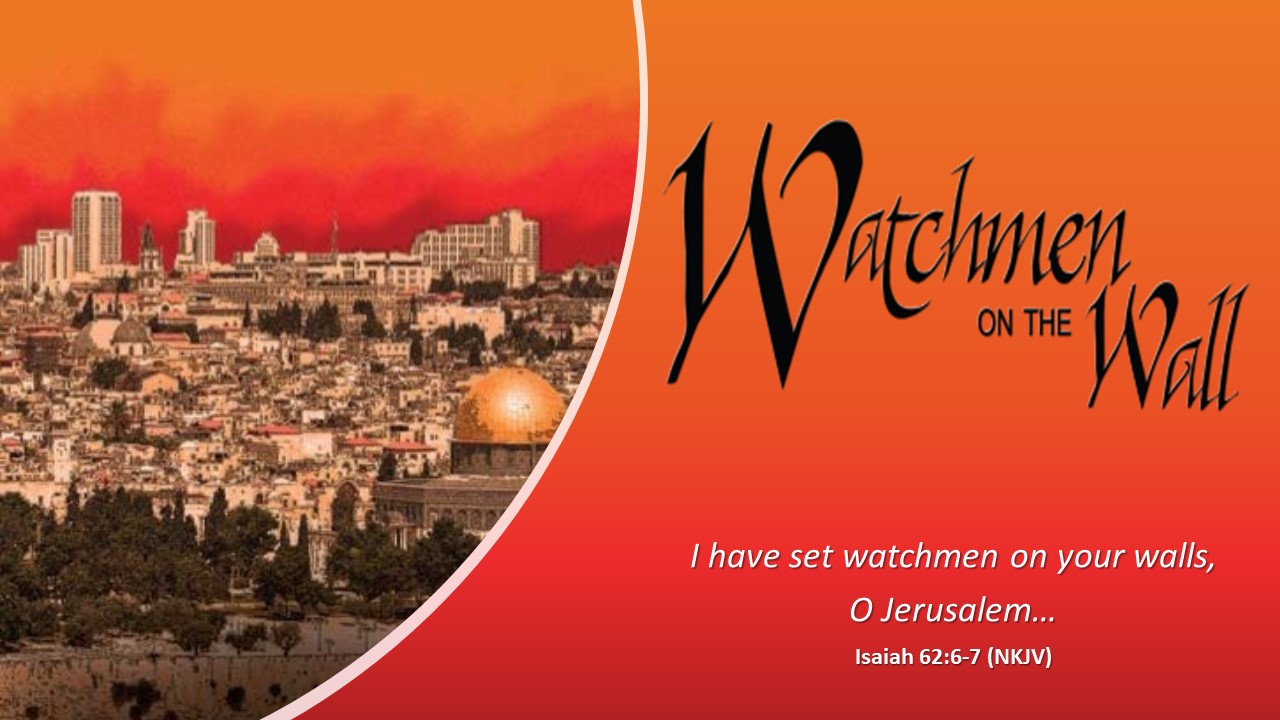 Bank transfer information
Stichting European English Aglow
Beethovenlaan 44
Leidschendam
The Netherlands
IBAN: NL20 INGB 0007 2993 95,
BIC: INGBNL2A